UNDER NEW MANAGEMENT & OWNERSHIP
We are glad to announce that we have absorbed all the staff to serve all our customers the same quality and fresh ingredients in all the dishes you loved.
As valued customers of our restaurant, we invite you to come and see the fresh look of Bombay Sweets, vastly improved customer service & top quality food.
About Bombay Sweets
Bombay Sweets was introduced to Milwaukee in the spring of 1999. Bombay Sweets is one of Milwaukee's first to offer a full array of traditional Vegetarian Indian cuisine and Sweets. Bombay Sweet's menu focuses on the northern and southern cuisines of India. Along with our freshly prepared home-style vegetarian specialties, we also offer an array of Indian Sweets and Snacks to bring home a little part of India.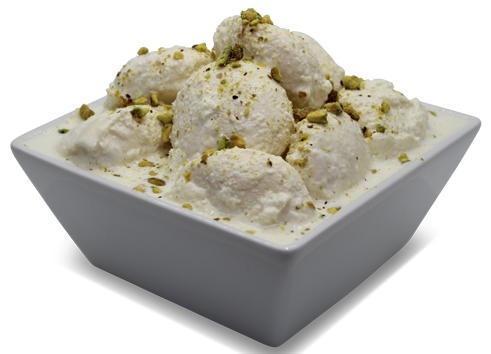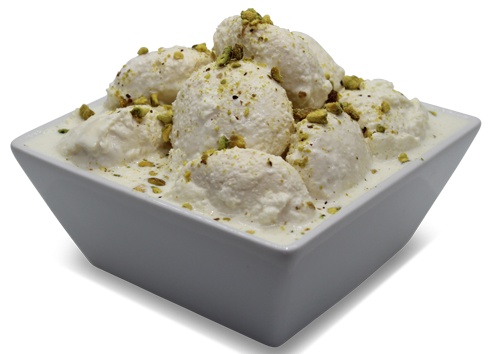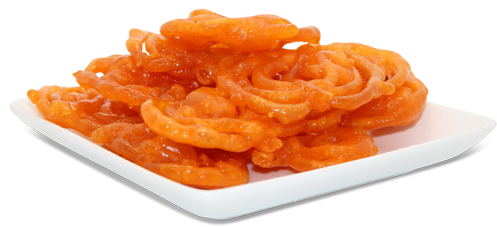 Our in-house sweets consist of a variety; Gulab Jamun, Rasgulla, Jalebi, and our famous Ras Malai. The snacks we offer range from sweet and salty to extremely spicy. The food is incredible, but the service exceeds all measures. We have customers from Mequon, Kenosha, and Menomonee Falls because they love Indian food. It's no surprise that sweets are our specialty. The restaurant, named after its signature items, creates dozens of milk and sugar-based delicacies daily. A distinct flavor and texture classify the Indian origins of these desserts; a customary milk base differentiates the texture from the usual flour bases used in American pastries. Gulab Jamun, typically found in northern Indian regions, combines flour and double cream in a donut-hole-looking pastry flavored with cardamom, saffron, or rosewater. Samosas, a dumpling-like pastry filled with potatoes and vegetables, is deep-fried and spiced. Another appetizer, Pakora, is made by coating a mixture of vegetables with chickpea flour and then frying them to a crispy brown. One of their signature bread, Aloo Parotha, is pancake-thin but stuffed with an even thinner layer of spiced potatoes. The bread is moist, warm, and perfectly delicious to be covered with the restaurant's long list of spreads and sauces.
Common for snacks, meals, and sweets, Bombay Sweets provides the perfect stop for lunch, dinner, or dessert.
100% Pure Vegetarian
We recommended one of the Best Indian Vegetarian Restaurants in the state of Wisconsin. Come and enjoy a meal, a snack, or just a dessert without causing.
Traditional Family Recipes
From namkeen to mithai, we make every Indian dish available to you. Come and savor the tastiest Indian sweet delicacies at the Bombay Sweets.
Authentic & Fresh
Our flavors are not only bold; they're traditional, authentic and fresh too. A great variety of Indian dishes is more than a meal, it's an experience. We provide it all!
We cater to all occasions
With more than 20 years of experience, Bombay Sweets has been catering for special occasions from birthday parties to corporate business events and gatherings. Whether social or business, choose Bombay Sweets and add a little Indian flavor to your next event.



Contact us for your next catering
We cater for all kinds of occasions, such as dinner parties, birthday parties, weddings, office parties, corporate functions, conferences, and event venues; customized to meet your budget needs.
I love that this place is all vegetarian.
Clean. Tasty. Fast Service. Cheap. Kind Gentleman at the Register. Their sweets which they are known for are amazing!The food is a cherry on top. I've been here six times in the last 3 weeks – guess I can say that some of their food is actually really good.
Pun Sharma
The food is amazing and the service is even better
Bombay sweets is one of my favorite restaurants in the Milwaukee area! The food is amazing and the service is even better. I'm lactose intolerant and one of my favorite Indian dishes is malai kofta which is milk rich, when I told them about it they were able to prepare the dish to accommodate my needs! The whole family aids in running the business and the food is authentic! The samosas are the best and I know my family in Illinois loves to come up here just for the samosas! I would recommend Bombay sweets to everybody!
Harjot Mehesh
I've tried something new every time and i'm impressed
Im definitely not someone who will be accused of being a vegetarian but it doesn't matter here. I've tried something new every time and i'm always impressed. The korma is by far my favorite, but the bread selection is unreal. Super friendly and quick too. If it's your first time, order like 5 or 6 things, you'll find something you'll like. Prices are also fantastic. I usually get take out which has always been on point.
Daniel Walkowiak